Get Murfreesboro's Best Recreational Cheerleading Experience!
Whether you're new to the world of cheerleading or you're experienced and ready to go, our cheer program at Premier Athletics Murfreesboro provides an exciting, fun, and high-energy environment where you can develop your skills. We've helped young athletes from across Murfreesboro develop confidence, a strong work ethic, and goal-setting skills that help them become productive and successful adults!
EMAIL ldavis@premierathletics.com TO SIGN UP
If you have questions about our cheerleading program, just fill out the short form below to learn more!

Is Cheerleading Right For Your Child?
Cheerleading is fun and exciting for kids of all ages. It provides an outlet for all of that crazy excess energy, teaches confidence, develops balance and flexibility, and connects kids with new friends and mentors that will help them gain teamwork and leadership skills. Our team at Premier Athletics Murfreesboro has years of experience creating incredible young athletes, and we'd be proud to help your child thrive, too!
Introducing your child to cheerleading early on is an excellent way to jumpstart their development. We prioritize learning and personal growth, helping each child meet their goals in a safe, structured, and supportive environment. Get started with Murfreesboro's best cheer program and see the results firsthand!
Our cheerleading program can help your child:
Gain confidence & self-esteem
Develop important locomotor skills
Learn teamwork & a strong work ethic
Meet new friends from across the Murfreesboro area
2023-2024 Rutherford Raiders Handbook
Premier Athletics Murfreesboro has helped kids discover new passions, gain lifelong skills, and become confident and successful in all aspects of life. With the guidance of our compassionate and expert team, there's no limit to what your child can achieve!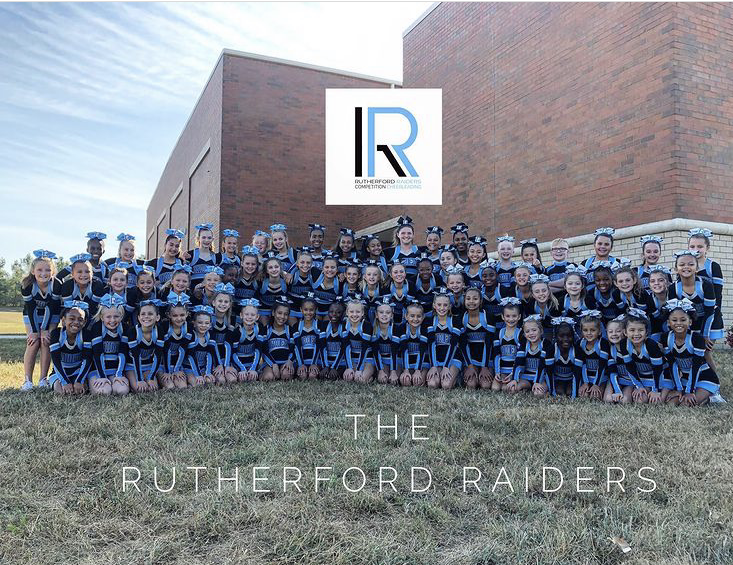 Sign Your Child Up For Cheerleading Today!
No matter whether they're taking their first steps into the world of cheerleading or they have an extensive background, Premier Athletics Murfreesboro welcomes your child to become part of our family. We cultivate an atmosphere of respect, courtesy, compassion, and teamwork -- and we can't wait for your child to experience it for themselves! We are the #1 resource for high-quality cheerleading instruction.
If you're curious about our cheerleading program, just fill out the form below and we'll contact you!